With our extensive proprietary modular software framework, we build your microscopy acquisition and analysis software start to end.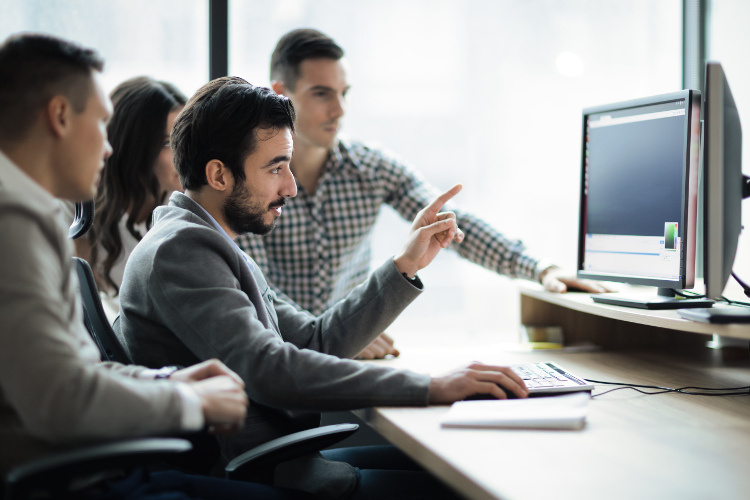 BioDataAnalysis is a leading company specializing in the development of tailored microscopy acquisition and analysis software. Leveraging our proprietary extensive modular software framework, we empower scientists and researchers with efficient, customized solutions that maximize the potential of their microscopy experiments. With a strong focus on scientific excellence and cutting-edge technology, BioDataAnalysis is your trusted partner in advancing your research goals.
We are your Partner in Customized Microscopy Acquisition and Analysis Software Solutions.
Key Features:
Customization at its Core: We understand that every microscopy experiment is unique, requiring specialized software solutions. BioDataAnalysis excels in creating customized software that aligns precisely with your specific research needs. Our team of experienced developers and scientists collaborates closely with you to understand your requirements, ensuring that the software is tailored to enhance your microscopy workflow and drive meaningful scientific insights.
Extensive Modular Software Framework: At the heart of our software development lies our proprietary extensive modular software framework. This framework serves as the foundation for creating robust, flexible, and scalable software solutions. By leveraging modular components, we can efficiently build software that adapts to evolving research demands, while also ensuring seamless integration with existing imaging systems and analysis pipelines.
Advanced Acquisition Capabilities: BioDataAnalysis offers state-of-the-art acquisition modules that capture high-quality microscopy data with precision and reliability. Our software allows you to optimize acquisition parameters, automate data collection, and synchronize multiple imaging modalities seamlessly. Experience enhanced control over your acquisition process, ensuring accurate and reproducible data generation.
Powerful Analysis Tools: Unleash the full potential of your microscopy data with our comprehensive analysis tools. BioDataAnalysis provides advanced algorithms and intuitive interfaces that enable efficient data processing, image segmentation, feature extraction, and quantitative analysis. From basic measurements to complex image analysis workflows, our software equips you with the necessary tools to uncover meaningful insights and accelerate your research discoveries.
Integration and Compatibility: We understand the importance of compatibility with existing research infrastructure. BioDataAnalysis software seamlessly integrates with various microscopy hardware, imaging platforms, and analysis frameworks. Whether you work with widefield or confocal microscopy, brightfield or fluorescence, super-resolution imaging, or live-cell imaging, our software is designed to adapt and integrate seamlessly into your laboratory environment.
Our extensive software framework is built to be customized, to deliver the individual user experience of your needs. Developed in C++ and with modular bindings to C#, Python and Java, we integrate with basically any existing software, so there is no need to throw away what you have already.
Partner with BioDataAnalysis and experience the transformative power of customized microscopy acquisition and analysis software. Benefit from our extensive modular software framework, tailored to your unique research requirements. Drive scientific progress, improve efficiency, and unlock new discoveries with our cutting-edge solutions.
Visit our website or contact us today to discuss your microscopy software needs and explore how BioDataAnalysis can revolutionize your research workflow. Trust us as your dedicated partner in advancing your scientific endeavors.